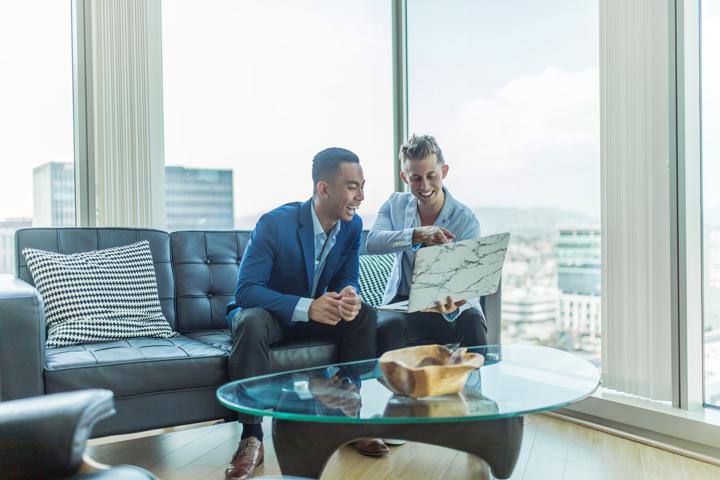 So, you've found a job post that you're salivating over, but you know there are likely dozens (or more) of other qualified candidates out there who are equally eager to land this particular job. One of the best ways to improve your chances of becoming the winning candidate is to write a stand-out cover letter or email that showcases your unique set of skills. Here are six steps to follow:
1. Name the position you are applying for and explain how it came to your attention.
This simple step signals to the reader that you haven't sent them a cookie-cutter application. Instead, this particular company has your full attention at the moment; you know what they are looking for, and you believe you have the skills and experience to meet their needs.
2. State why you are interested in this particular job and company.
As you do so, relate this interest to your current or previous position(s) and offer a bit of relevant detail about "who" you are (your personal attributes).
This step helps the reader begin to make the general connection between you and them, between your previous experience and the position you are applying for.
3. Cross-reference your core competencies and achievements to the requirements of this particular job.
If you are transitioning between careers, emphasize your transferable skills.
This step allows you to highlight specific skills you carry in your professional "toolbag" and that you will bring to this new position. What specific skills do you have that they need? One particularly effective way of demonstrating transferable competencies and skills is called the C.A.R. technique: First, briefly describe a difficult Challenge or seemingly impossible task you faced in a past job. Then, describe the specific Action or steps you took to overcome this challenge. Finally, detail the positive Result of this action for the company, especially as your action benefited the company's bottom line. This story-telling approach is a good fit for the narrative format of cover letters and is an excellent way to demonstrate the benefits your skills can bring to the company.
4. Provide a brief summary of your strengths that make you especially suited to the role or position.
Without simply repeating what you've already stated above, name the relevant personal attributes you possess (persistence, meticulous attention to details, strong communication and problem-solving skills, etc.) that make you a desirable candidate for this position.
5. State if you are available for travel and for overtime and weekend work, if applicable.
Clearly communicating the parameters of your availability to the new company in this way may help to avoid possible misunderstandings later and shows that you are proactively concerned with important practical matters.
6. Thank the reader for their time and consideration, express that you look forward to hearing from them, and make sure all your contact details are present.
These final points further demonstrate that you are conscientious, considerate, and pay sufficient attention to detail. Of course, be sure that all the information you provide is correct, and take the time to carefully proofread your cover letter/email to make sure it contains no mistakes or typos. Also, improve the chances of your cover letter being read by making sure that it is ATS-compliant.
To sum up, a strong cover letter/email will NOT simply be a summary of your CV/Resume, nor will it be a generic form that you send out in cookie-cutter fashion along with all your various job applications. Each cover letter/email you send should be tailored to the specific job you are applying for. If you want that company to take a close look at you as a potential hire, you must prove that you've taken a close look at them and have carefully considered what you have to offer. Indeed, if you are changing careers, have a significant employment gap, are of a "certain" age, or are not an obvious fit for the position, a strong cover letter may well offer your best chance to stand out from the crowd well enough to have your case heard.
You want to get hired? Then showcase yourself to be desired!