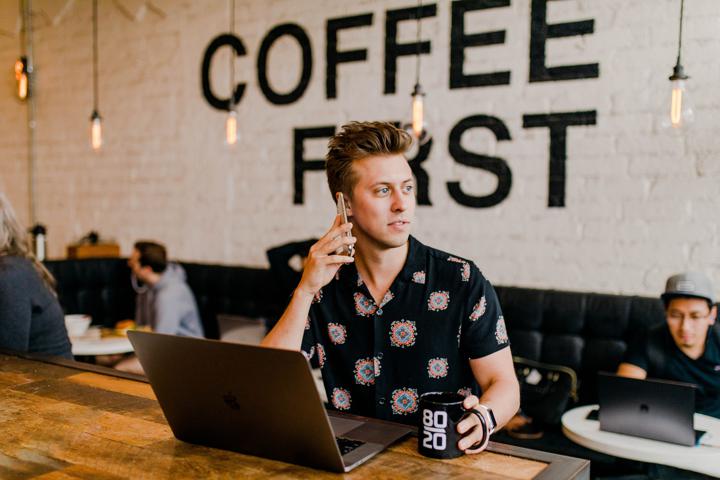 Searching for a job can be a tedious and stressful task. Once it is time for the dreaded interview, stress can compound. More and more employers are using phone interviews as a step to screen potential candidates in order for them to earn a face-to-face interview. Employers use this tactic to help narrow down the candidates they are more likely to end up hiring. Because of this, nailing your phone interview is crucial.
Doing well during your phone interview can help give you an edge up on the competition and move forward in the interview process. There are some unique challenges to overcome with this type of interview, however. Below are some great tips to take into consideration to help you ace it.
1. Have Picture Handy Of Interviewer (Or A Professional)
If you can get your hands on a picture of your interviewer, it will be handy for helping you feel more relaxed and comfortable during the process. If you cannot get a picture of the actual interviewer, consider a picture of a professional for a similar effect. Use this picture to help you establish some rapport before the phone call. Many interviewers feel more confident using this technique during the phone interview.
2. Look At A Mirror (Or Keep Away From Them)
It has been proven that smiling can help you sound more pleasant and relaxed when speaking on the phone. Because you are trying to make a good impression during your phone interview, using any tactic to help you remember to smile while speaking is important. Try doing your interview in front of a mirror to help you remember to smile. If you feel uncomfortable standing in front of a mirror, write the word "smile" on a piece of paper and keep it in front of you during the interview as a reminder.
3. Stand During Interview
When you are having your phone interview, stand up and walk around instead of sitting. It can help you come across more confident to the interviewer. Standing can also help you sound more energetic and is a great quality to convey to the person conducting your phone interview. If you choose to walk, keep it slow so you don't get winded and sound out of breath while trying to speak. This can end up communicating less-than-positive qualities about you as a person.
As with any type of interview, a phone interview comes with its own set of challenges to overcome. However, you can use the fact that the interviewer can't see you as a benefit. Take advantage of the benefits presented to you and use these "tactics" to help you gain an edge over the other applicants.
These tips will give you a boost in performance that will allow the interviewer to see you in the best light and be ready and willing to bring you in for a face-to-face meeting. The most important key to acing your phone interview is to be yourself and practice a few times before the actual interview.